Latest News
$2000 Raffle
Apr 13th 11:48AM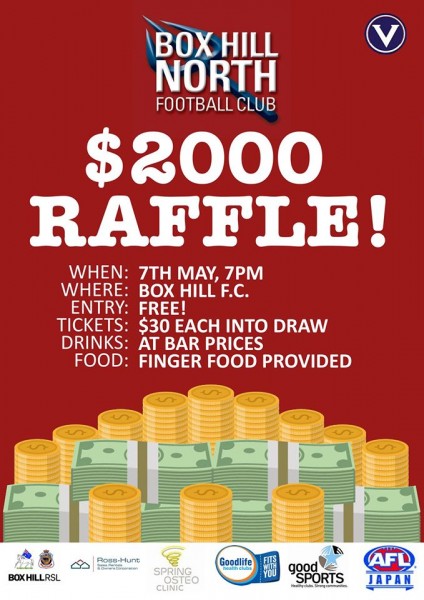 Ryder Wins the Beatle
Apr 8th 5:15PM
Congratulations to Reserves Vice Captain and all around cool dude Ryder Susman on winning the Beatle Pre-Season Champion Award for 2016.

Well Done Ryder!!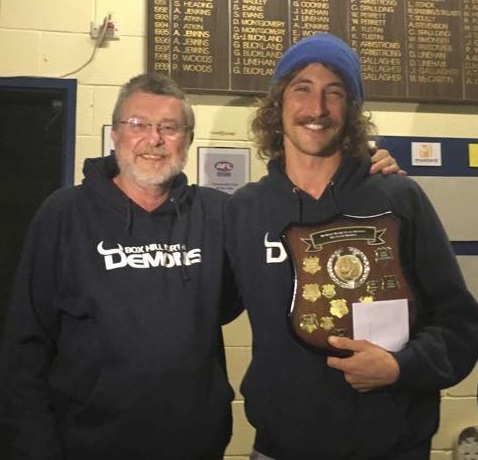 Player Re-registration
Feb 25th 2:19PM
Click the link below to re-register for the 2016 season.
Note: A password reset of your account may be required.
https://reg.sportingpulse.com/v6/regoform.cgi?aID=3006&pKey=c6fcb721fb49332301a309894dea8578&cID=382&formID=36056
Vale Rod Pitt
Feb 15th 2:07PM
BHNFC wishes to extend it's deepest condolences to Rodney Pitt's family and friends on the passing of Pitty.
Pitty was a Premiership Player in our 1991 team.
He was named ruckman in The Team of the Century.
A great mark & an excellent tap ruckman he also knew where the goals were when needed.
Pitty was definitely a true character of our club & always had a smile for everyone.
He will be sadly missed by his old team mates & friends @ BHNFC.
Vale Rodney ... you gave us Spicks & Specks of your life.
Position Vacant
Jan 18th 12:39PM
Are you interested in being part of a grass roots football community?

Box Hill North Football Club is looking to appoint a reserves umpire for the 2016 season.

For any enquiries please contact Joan Linehan on 04 11 365257
Coaching Announcements
Oct 23rd 1:06PM
Box Hill North Football Club are pleased to announce that Laurie Zarafa, John 'Piglet' Panjari and Afrim Odza will be retaining their respective coaching positions for season 2016!
Next